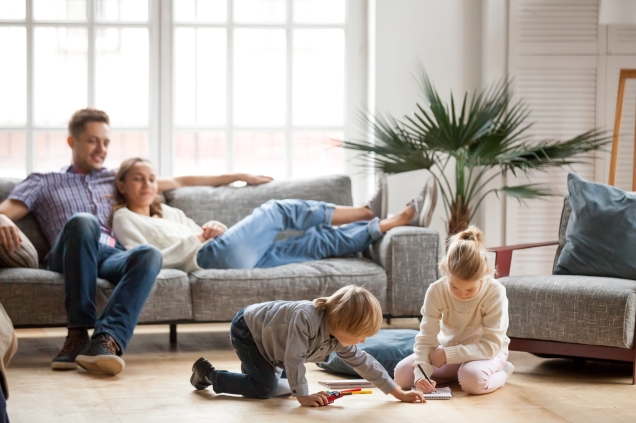 Customer Testimonials
Susan Wylie

⭐⭐⭐⭐⭐

This company replaced the original flooring in our park model home in Teakwood Largo in three days.It was done very professionally and they moved all of the furnishings as needed. Our home was left clean and the original carpet and flooring was all disposed of by them.
Ric was very experienced and explained the best type of flooring for our type of home. We would certainly recommend this company .Their price was actually more competitive than Home Depot.
Jim Lange

⭐⭐⭐⭐⭐

We make it a point to support the local economy and local merchants, but for carpeting, it's hard to beat the prices at the big chains. Nonetheless, we thought we'd give At Home Floors on Missouri a shot. Turned out, their prices were in line with the best quote we got from Home Depot, and the quality of carpet for the price was superior to the best we had seen at HD. The people at the store were knowledgeable and very courteous, and installation was great—the crew showed up on time, did a quality job, and left the install rooms clean and tidy.


We will definitely buy from At Home Floors again.
Taylor Richards

⭐⭐⭐⭐⭐

I met with the owners a couple times. You can really feel their need to help people improve their living situations. Customer service is fading away a lot with today's generation and I think they know how to bring it back. I know they are running a dog adoption event May 5th and I think any dog lovers should drop in.
Julie Sartain

⭐⭐⭐⭐⭐

Ric McKeehan knows flooring. He is very helpful, explanatory, and doesn't sell poor quality products. Thanks for helping my clients.
Cindi Reilly

⭐⭐⭐⭐⭐

Great sales person, Paul, great prices and they go out of there way to get you the product you want if they don't have it. They do, however, have a large variety of products to select from

⭐⭐⭐⭐⭐
M Wahls

⭐⭐⭐⭐⭐

Ric gave us expert advice on our flooring needs and took the time to answer all of our questions.
Cheryl Henderson

⭐⭐⭐⭐⭐

They have a lot of tile & flooring items. Kim was awesome
jose santana

⭐⭐⭐⭐⭐

Great place for tile even better place for service.
Christine Abee

⭐⭐⭐⭐⭐

Great prices kim was very polite and helpful
J-Anthony Mungilla

⭐⭐⭐⭐⭐

Knowledgeable, attentive toward customers an exact needs
Phil Dean

⭐⭐⭐⭐⭐

Excellent place to buy carpet.
Mike Delaney

⭐⭐⭐⭐⭐
Cristina Hernandez

⭐⭐⭐⭐⭐